Welcome to


My name is Bearheart.
For hand crafted American Indian
period style wood products,
please visit Theo's Crows' Nest.
Need to e-mail me?

ALL graphics on this page were
created by the very talented Sam Silverhawk!


This site designed and maintained by: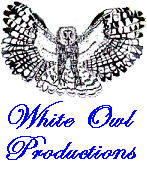 Copyright © 2000 - 2013 by My Lodge
Any use or redistribution,
in any form or medium, of any Copyrighted material
copied from this site without the express written
consent of the owners of the Copyright is prohibited
and punishable by law.
Please come again!